Hamilton Hills Neighborhood Association (HHNA) is a voluntary community association for residents in the Hamilton Hills neighborhood of Baltimore, MD. Click here to view a map of Hamilton Hills.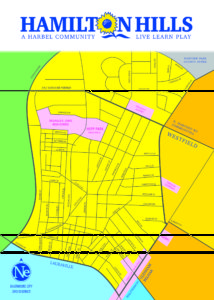 Per the HHNA Bylaws, our mission shall be:
a) To organize and operate exclusively for the betterment of the neighborhood;
b) To consider and act on issues that affect the livability and quality of the neighborhood;
c) To provide a strictly non-political and non-sectarian open process by which all members may involve themselves in the affairs of the neighborhood;
d) To take positions in matters of civic interest, and sponsor and promote those positions in communications;
e) To inform residents of events and plans affecting the neighborhood;
f) To establish and maintain open lines of communication with other organizations, such as other neighborhood associations, community and environmentally focused non-profits, and city, regional, and state government agencies; and
g) For such other purposes as approved by the Board of Directors (Board) or membership.
As of December 2016, HHNA is recognized as a tax-exempt organization under the Internal Revenue Code Section 501(c)(3).
Meetings are currently held the third Wednesday of every month from 7:30 – 8:30pm. Please check the Calendar tab for a list of all upcoming events. We encourage all residents to attend and participate. It's your community – let your voice be heard!
Membership dues are $10 per person, per calendar year.